From Gossip Girl to Baptiste and the return of Ted Lasso, Eddie Mullan picks the programmes worth seeing this month.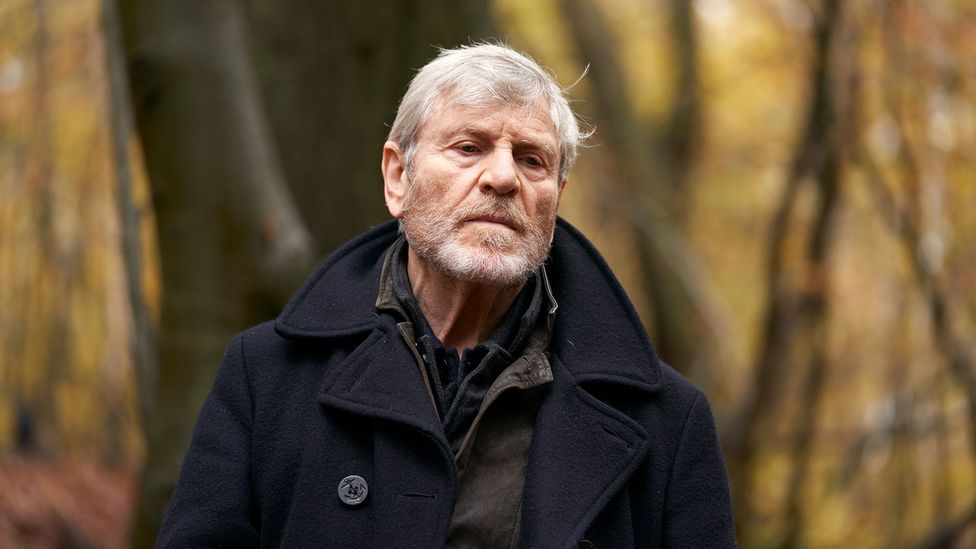 Baptiste (Credit: BBC One)
Baptiste
Tchéky Karyo returns as retired police investigator Julien Baptiste, alongside Killing Eve's Fiona Shaw among the cast additions, in a new series of this procedural drama. After enduring a horrific personal tragedy, Baptiste has pushed his wife Celia away and is looking for any distraction to consume him – a new case perhaps? This six-part second run will see the drama venture into Budapest's corrupt and secretive underworld, where it becomes clear that Baptiste is not the man we knew before. When the family of British Ambassador Emma Chambers (Shaw) disappears whilst on holiday in the Hungarian mountains, Baptiste immerses himself into Emma's world, committing himself to finding her husband and two sons. However, when the case turns into something far more brutal and desperate, Julien must navigate a police force he doesn't trust and unrelenting media who are hungry for information on such a high-profile international case. Watch the trailer here. Premieres 18 July on BBC One and BBC iPlayer.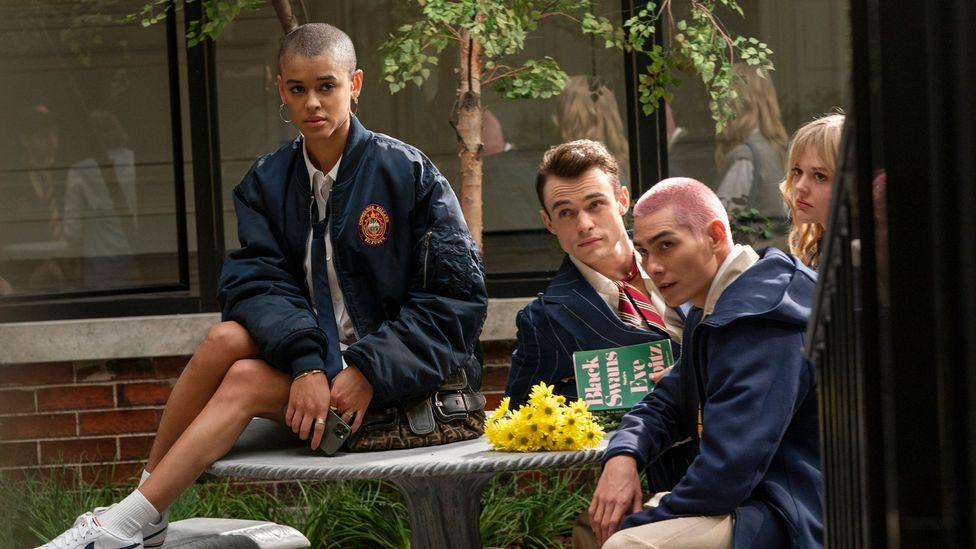 Gossip Girl (Credit: HBO Max)
Gossip Girl
Kristen Bell reprises her role as the anonymous narrator with her sassy "Hey Upper Eastsiders" voice, in a sequel series occupying the same universe as the modern pop culture classic which ran for six seasons on The CW between 2007 and 2012. Almost a decade after the original Gossip Girl's website went dark, original show writer Joshua Safran takes us back to New York's Upper East Side in a reboot centred on a new generation of elitist teenagers at Constance Billard school – where the notorious blogger remerges as the number one source spying on the scandalous social lives of the young ruling class. Watch the trailer here. Premieres 8 July on HBO Max and 9 July on The CW in the US and comes to BBC One and BBC iPlayer in the UK later in the year.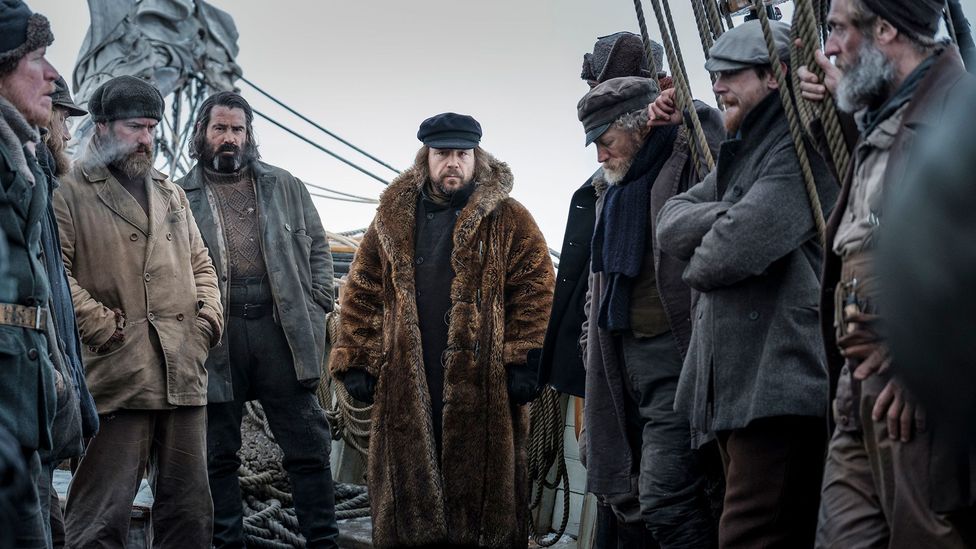 The North Water (Credit: BBC Two)
The North Water
Colin Farrell, Stephen Graham and Jack O'Connell are some of the big names starring in this brutal story of survival set amid the floating sea ice of the Arctic in the late 1850s. Between Greenland and Canada, there is an area known as the North Water, which was so named by whalers in the 19th Century, who relied upon it for spring passage. Based on the Ian McGuire novel, this drama follows the story of Patrick Sumner (O'Connell), a disgraced ex-army surgeon who signs up as ship's doctor on a whaling expedition hoping to escape the horrors of his past. Instead, Sumner finds himself on board a ship with violent crew mates, including and Captain Browlee (Graham) and harpooner Drax (Farrell), a distinctly brutal force of nature. As the true purpose of the expedition becomes clear, a confrontation between the crew escalates, taking them on a journey far beyond the safe moorings of civilisation. Premieres in the US on 15 July on AMC+ and set to air this Autumn in the UK on BBC Two and BBC iPlayer.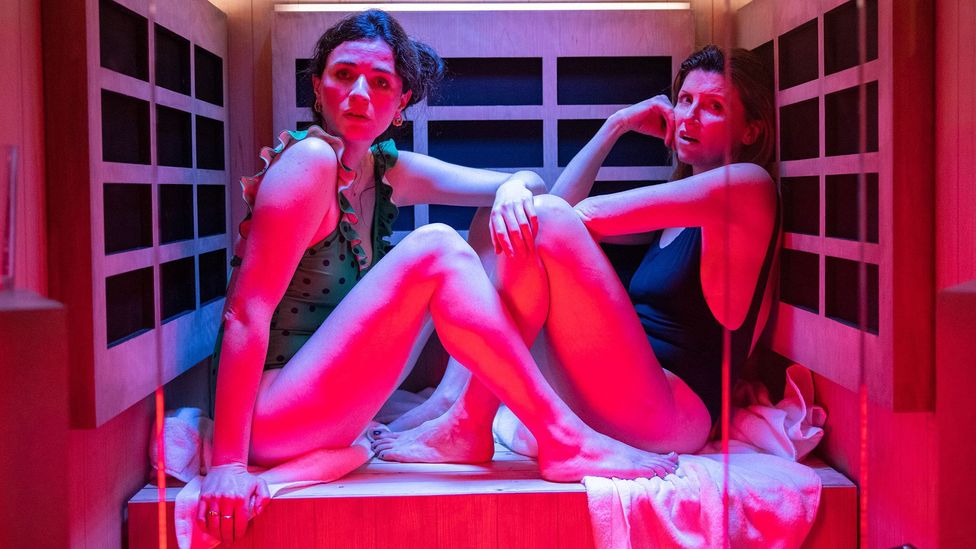 This Way Up (Credit: Channel 4)
This Way Up
If you have a Fleabag-sized hole in your TV viewing schedule, then you should try this deft comedy, written by and starring Irish performer Aisling Bea, which tackles mental health issues with sharp wit. Now back for a second season, it centres on Áine (Bea), a single Irish woman teaching English in London, who is trying to move on with her life after a "teeny, little nervous breakdown". The new series picks up with charming Áine as she is starting to leave her time in rehab behind, and live her life a little less cautiously. Does this mean Áine and her student's dad Richard (Tobias Menzies) will finally make a go of it? And how will Áine's sister Shona (Sharon Horgan) manage to run a new business with Charlotte (Indira Varma) when she still has feelings for her? Watch the trailer here. Premieres 9 July in the US on Hulu and 14 July in the UK on Channel 4.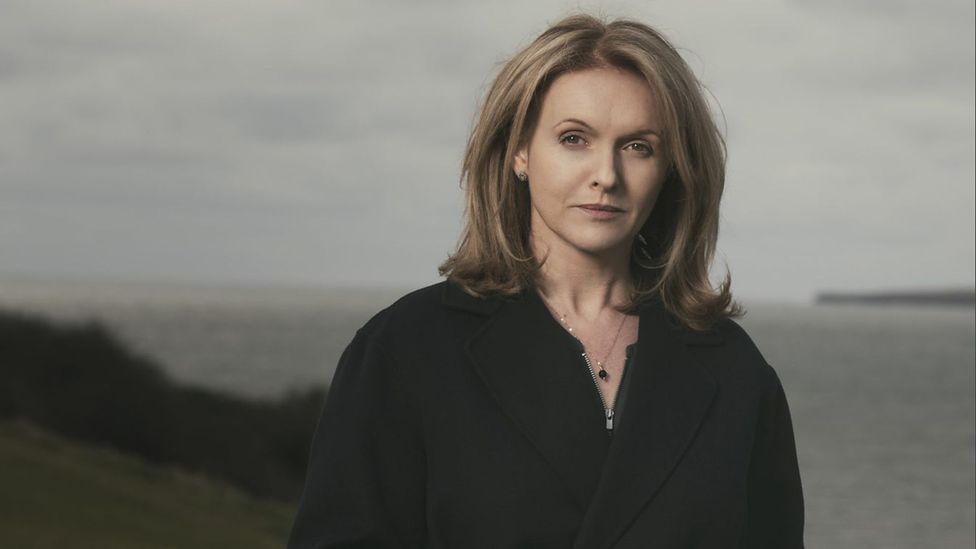 Smother
Set in a small Irish town along the rugged coast of County Clare, this noir thriller explores what happens when the secrets families keep from each other are uncovered. Ferociously protective mother Val Ahern (Dervla Kirwan) is determined to keep her three daughters Jenny, Anna and Grace safe – at any cost. When Val's husband Denis (Stuart Graham) is found dead at a foot of cliffs the morning after a party, she begins to interrogate the events that unfolded the night before. To find out who might have been responsible for his shocking death, Val explores Denis's relationships with his children, stepchildren, and his siblings. But the deeper she delves into it, the more Val realises how her late husband's controlling behaviour had a deep effect on each member of the family. Watch the trailer here. Premieres in the US 1 July on NBC's Peacock.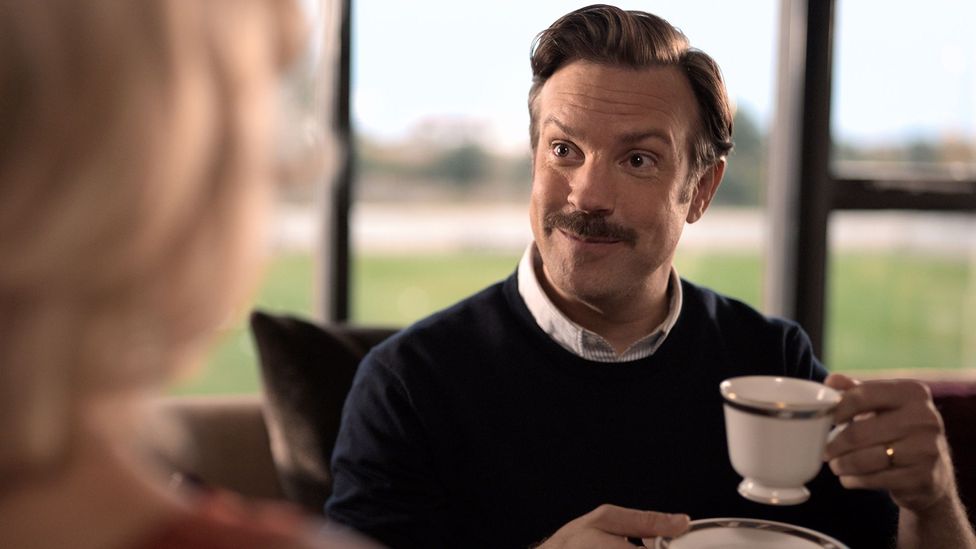 Ted Lasso (Credit: Apple TV+)
Ted Lasso
The warm-hearted, fish-out-of-water sports comedy from Apple TV+ is back with Jason Sudeikis reprising his role as the titular Lasso, a charming small-time American football coach, who in the first series was hired to coach a Premier League team "the Lasso way", despite having little experience of soccer. But what Ted lacks in knowledge, he makes up for with dogged optimism, belief in people – and bribes of home-baked biscuits. But with AFC Richmond  relegated at the end of last season, not all is well, and the trailer suggests we are set to see Ted's angry side – and his alter-ego 'Led Tasso'. But will this turmoil lead to a new beginning for the team and their leftfield coach? Hannah Waddingham, Juno Temple, Brett Goldstein, and Nick Mohammed return among the brilliant ensemble cast, while they are joined in this series  by Sarah Niles as a sports psychologist. Watch the trailer here. Premieres 23 July on Apple TV+.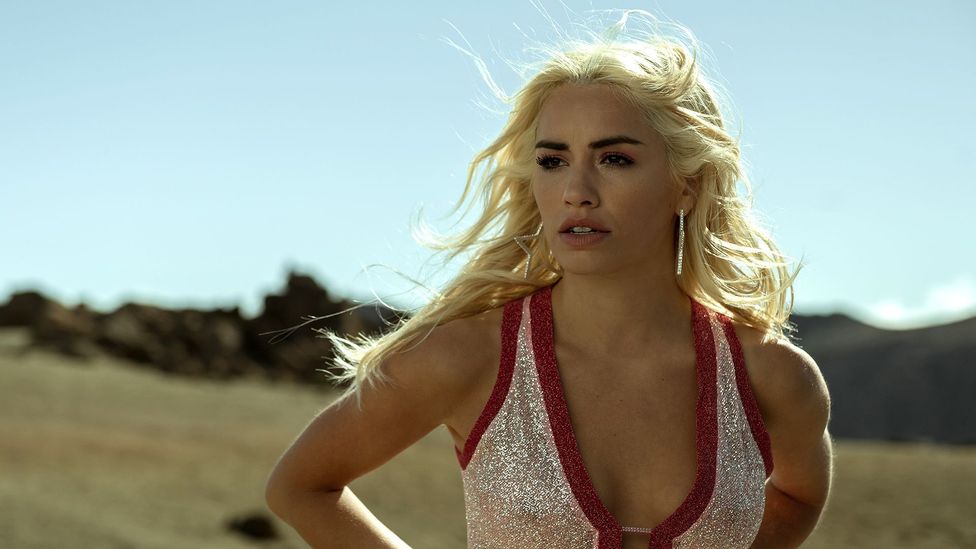 Sky Rojo (Credit: Netflix)
Sky Rojo
This violent Tarantino-esque Spanish crime thriller from the makers of Money Heist, returns for a second pulpy series. The adrenaline-fuelled first run saw sex workers Coral (Verónica Sánchez), Wendy (Lali Espósito) and Gina (Yany Prado) fleeing from  Moisés and Christian, henchmen of Romeo, a pimp and owner of Club Las Novias. Now, though, the hunted become the hunters, with the trio becoming tempted by revenge, while continuing to escape their pursuers, who begin to turn on each other. Watch the trailer here. Premieres 23 July on Netflix.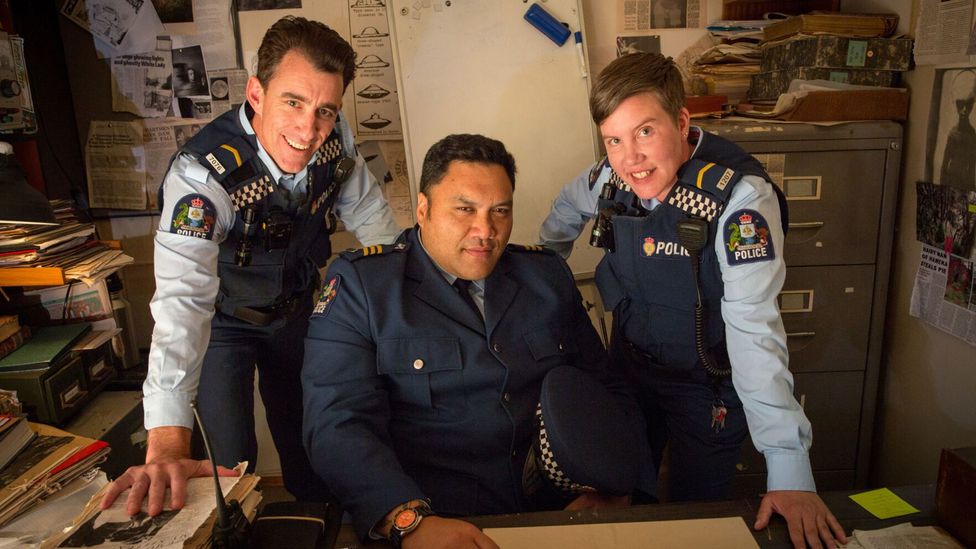 Wellington Paranormal (Credit: The CW)
Wellington Paranormal
Waiting patiently for a third season of vampire mockumentary What We Do in the Shadows? Then this series from writers Jemaine Clement (Flight of the Conchords) and Taika Waititi (Jojo Rabbit), set in their home country of New Zealand and a spin-off from the original What We Do in the Shadows film, might tide you over. It follows the misadventures of two police officers, O'Leary and Minogue, as they investigate strange phenomena such as alien crop circles, haunted house noise complaints, and blood bank thefts – standard occurrences that arise in the country's capital Wellington. Operating in a secret paranormal unit under the watchful eye of Sergeant Maaka (Maaka Pohatu), the duo are the Mulder and Scully of Wellington's police – if the X-Files had investigated "dogs wearing jeans", that is. Watch the trailer here. Premieres in the US on 11 July on The CW and 12 July on HBO Max.